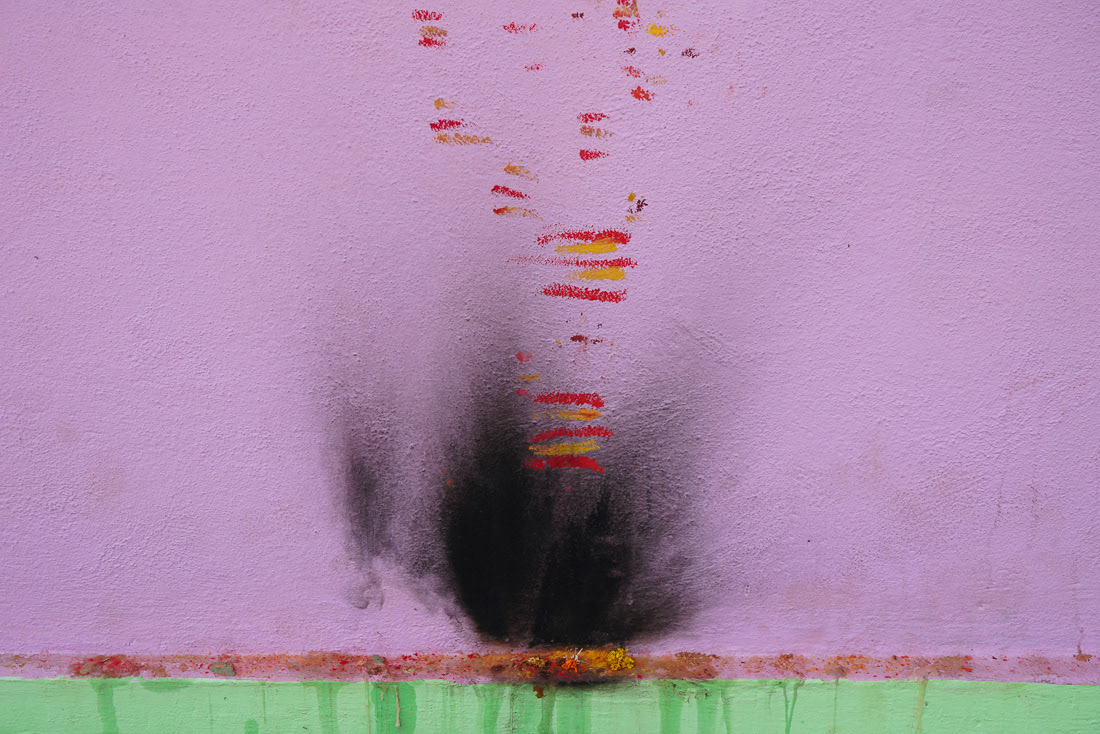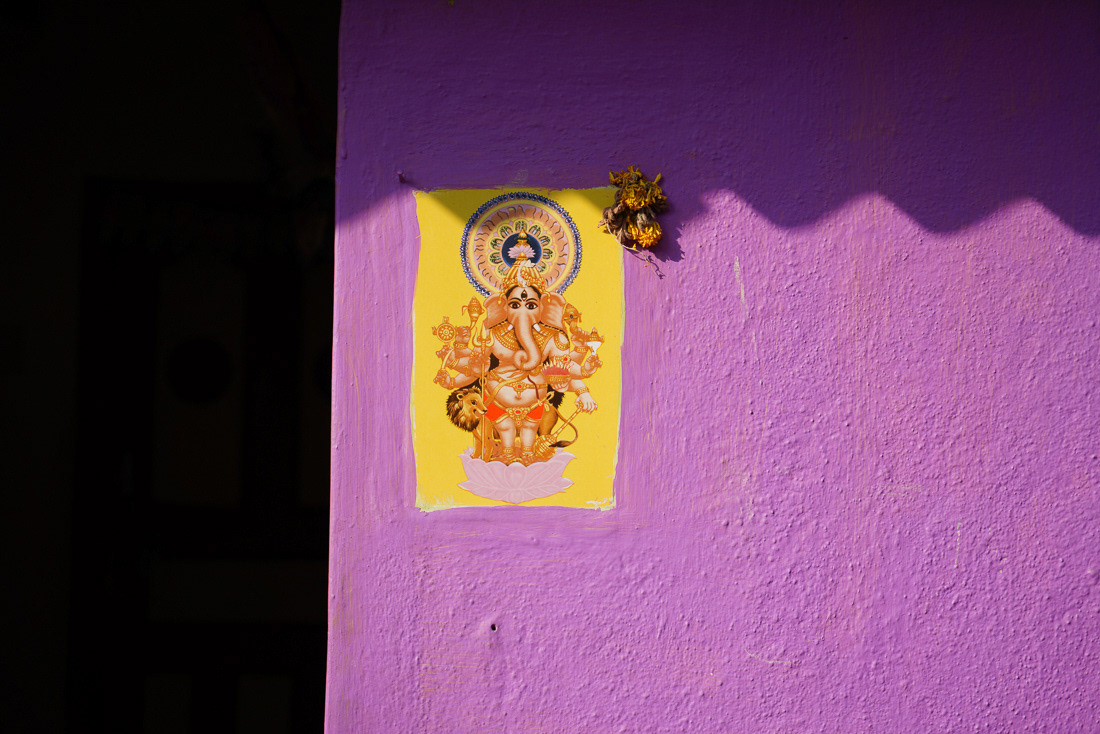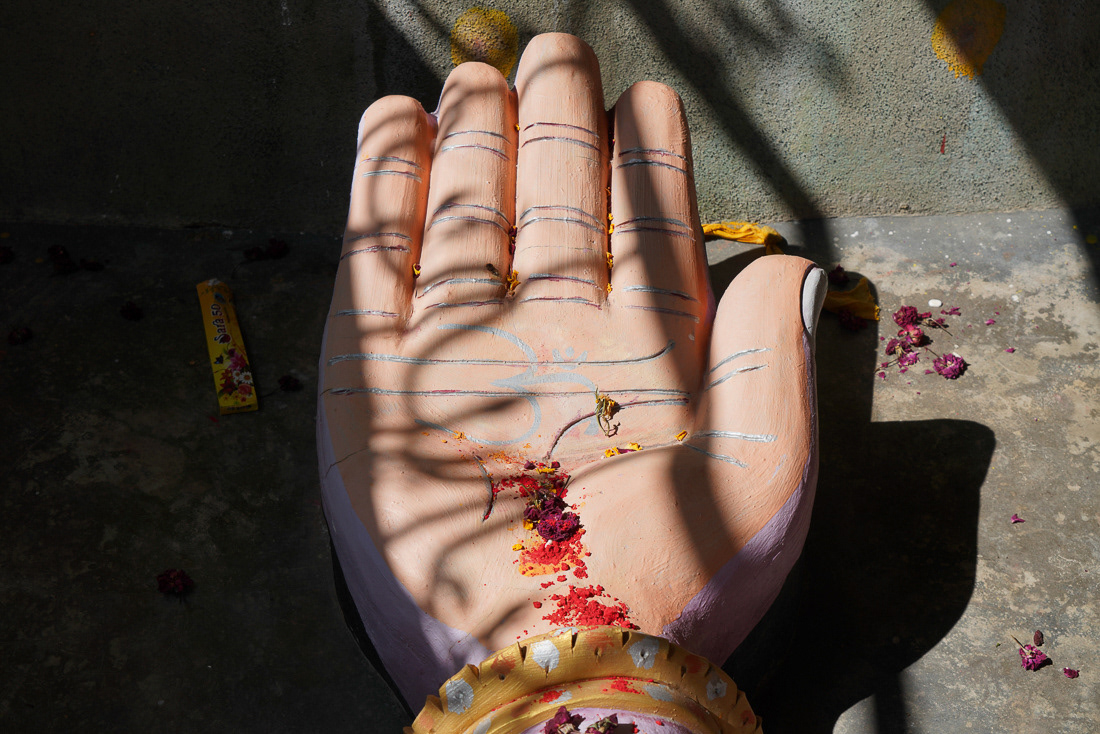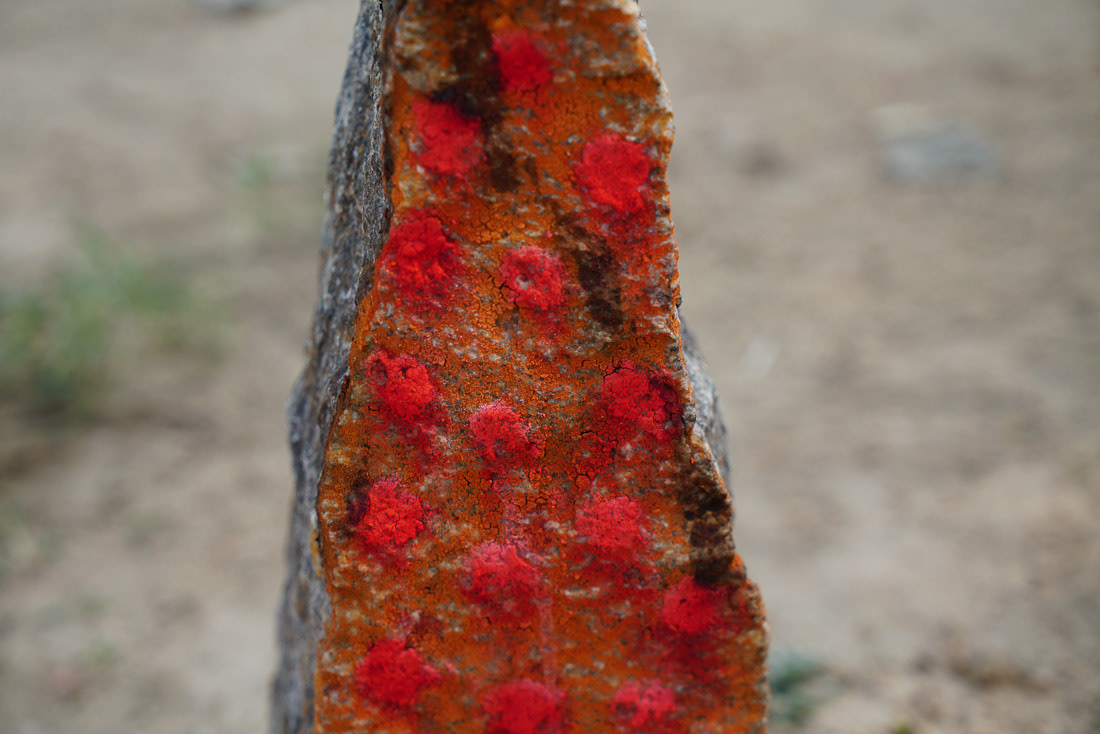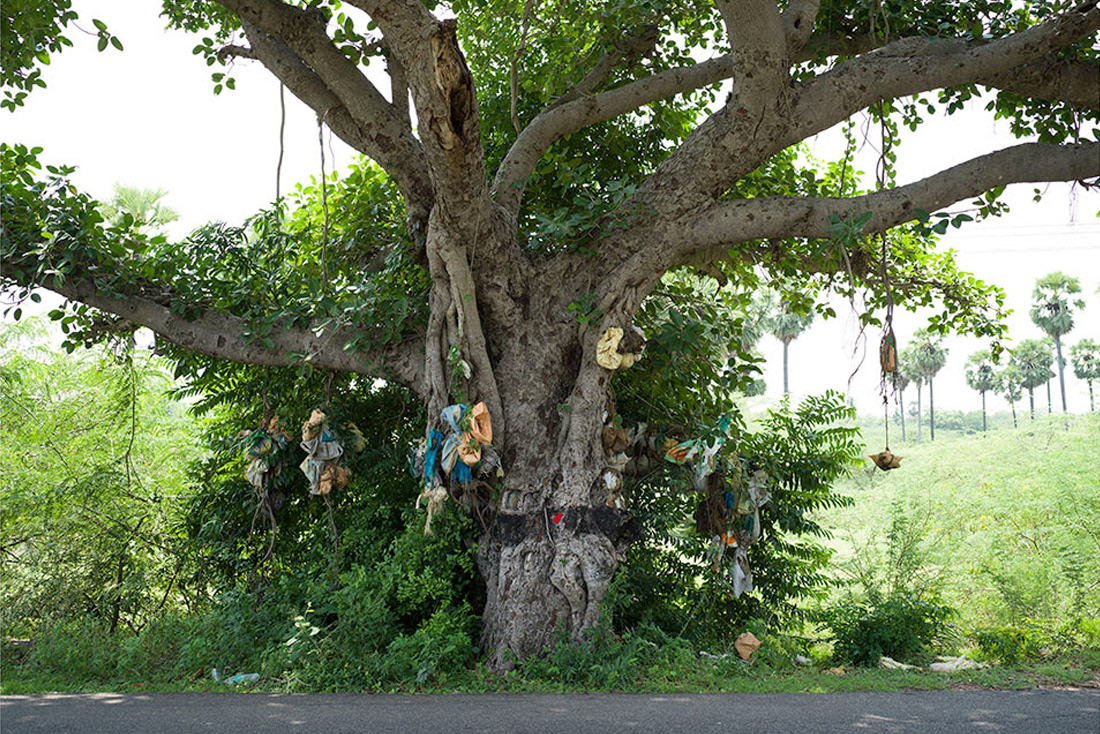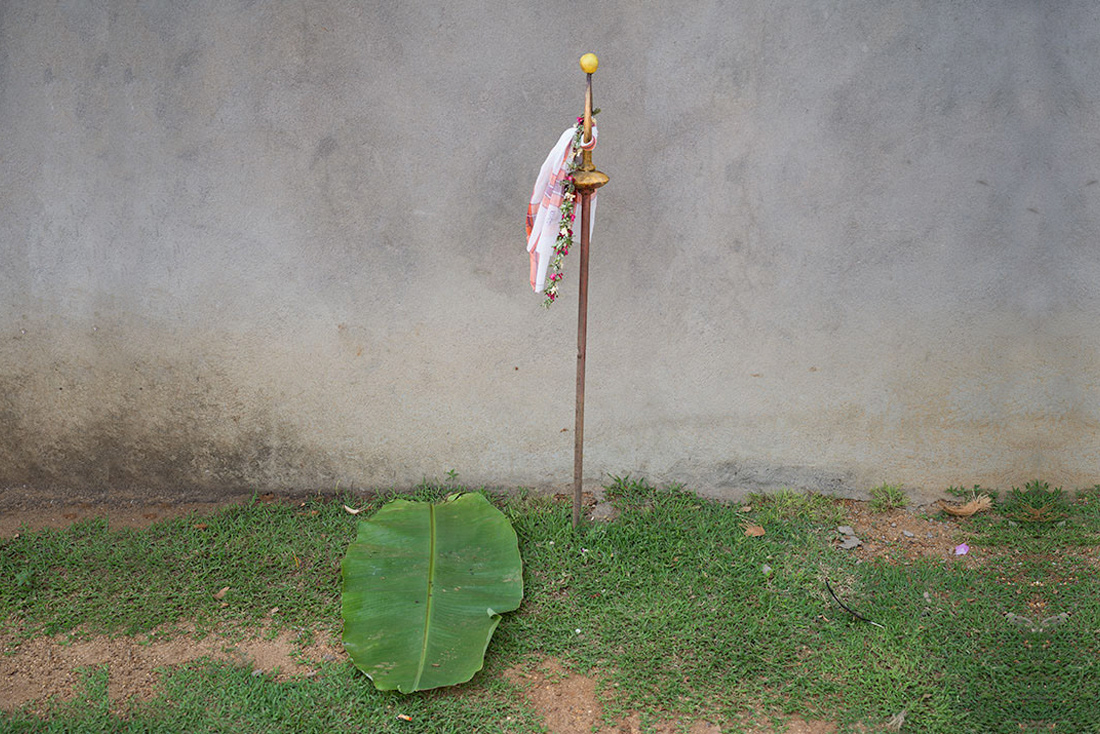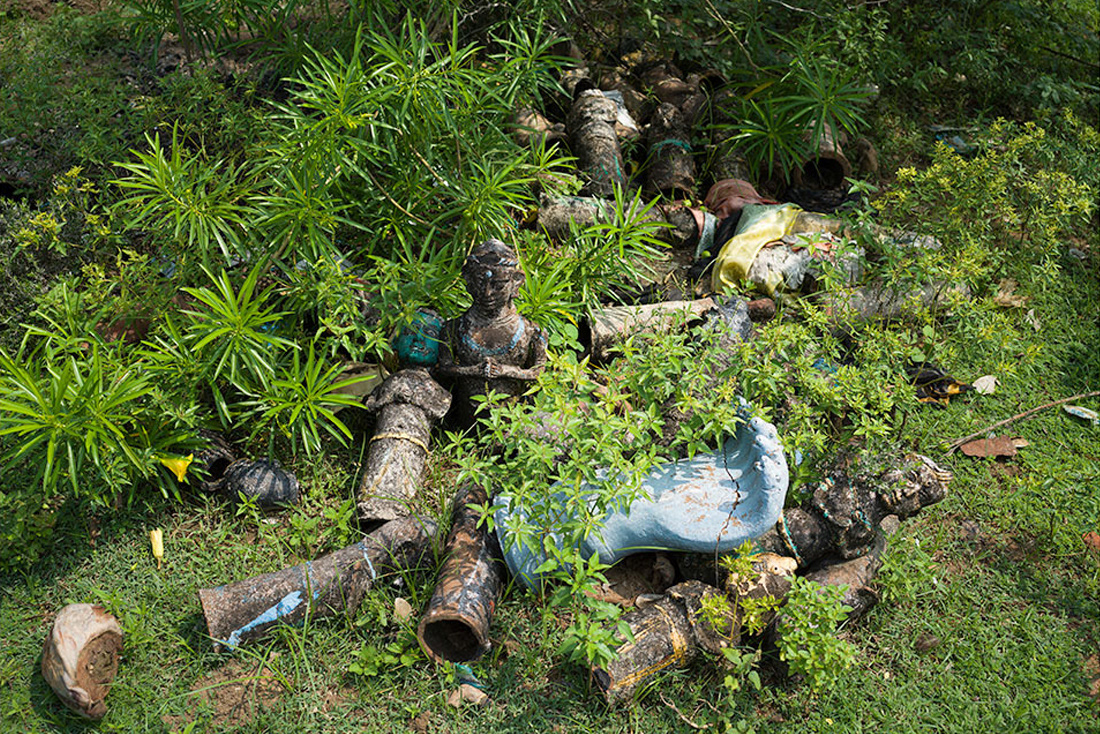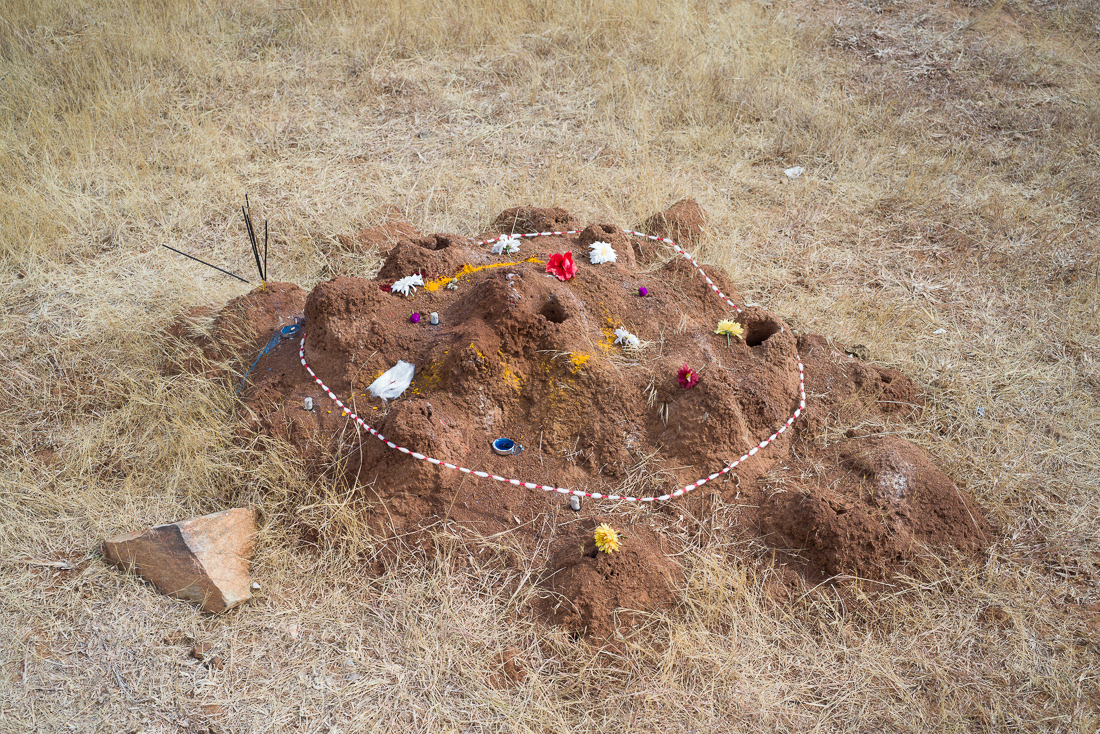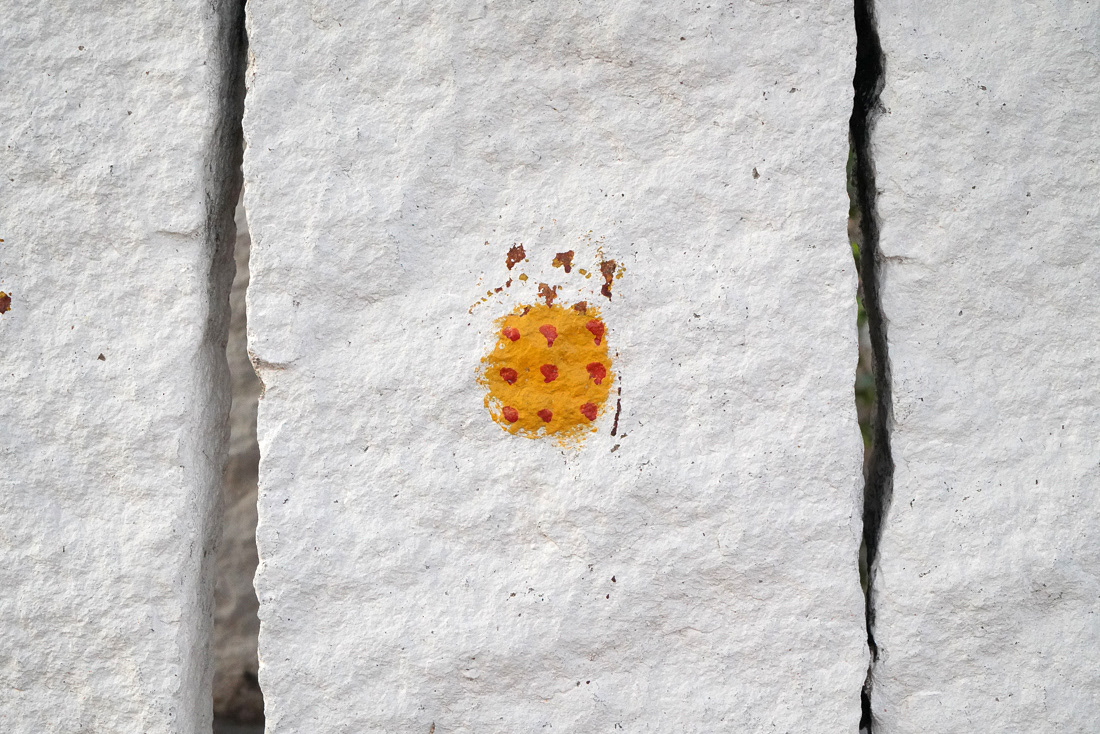 I decided to pursue this body of work upon revisiting assorted photographs from my travels over the past decade. I have always been drawn to the sacred and how humans attempt to connect with it, leaving evidence of their presence behind. These photographs have been selected from my latest visit to three states in southern India, in December 2018 and January 2019. For this project, I deliberately omitted temples, focusing instead on shrines in public spaces. These typically are small "structures" - some of which are hardly structures at all - that can be seen from rural highways, or just on the outskirts of villages. Some are built with a permanence about them, while others are not likely to survive the rainy season. Some are clearly religious, in worship of particular deities. Some have a darker purpose, with animal sacrifices and other suggestions of black magic. 
In India, the natural world is readily recognized as imbued with the sacred. Outside a shrine, it is not unusual to find a tree wearing glass bangles on a limb, an ant hill or serpent's nest encircled with string and strewn with flower petals, or a stone tied with richly dyed cloth and marked with sacred red and yellow pigments. Made by the Creator, the natural world is sanctified, and the inhabitants of southern India remind us of this.
Ultimately, the project may lend itself well to book form. These images have been selected from more than 200 that make up the entire body of work. I hope to pursue personal shrines, and those in family spaces, later this year. The site of each shrine has been geo tagged, so that future visits may follow up on their evolution.
NOTE:
My deepest gratitude to Senthil Kumar and Subbu Shastry for making all the arrangements, helping me locate these shrines and often times pointing out things I would have othrewise missed! Their company made this trip incredibly enjoyable and fruitful.